How To Make Fancy Tea Blends Plus: My Favorite Citrus Blend
 With a little bit of time, beautiful citrus, dried fruits, and flowers, you can make your own for a fraction of the price. Today I'm sharing my favorite fancy tea blends and also giving you some tips on how to make your own; affordably, naturally, and with your flavor profile intact.
I'm a huge fan of fancy tea blends you can buy at tea shops. What I'm not a fan of is the price! Some of them can be up to $12 per ounce and well, I just think that is a little crazy.
Ahhhh those fancy tea blends, how expensive are you? Being a full blown, no holds barred coffee addict you'd probably think tea would not be a thing for me, but it totally is. However, it didn't use to be.  I find with a lot of people they are either team coffee or team tea but I tend to straddle the fence on this one. I am that girl that always has a coffee cup in hand, takes coffee with her everywhere, blends her own custom brews and have roasted my own beans before.  It's a pretty serious addiction and one that I have recently been trying to cut back on.  Caffeine is excellent in so many ways however too much of a good thing…..right?
I have switched to decaf after 10 in the morning.  Still consuming coffee just not fully caffeinated.  Decaf coffee, for the most part, contains just about the same amount of caffeine as tea per 8 ounces. But there is something so beautiful about tea that it can not be overlooked.
Steeped to perfection, blended to your own taste…the aroma, the cleansing of the palate and overall good feeling a cup of hot or cold tea brings to me is just a beautiful thing.  I started by finding a tea that I truly enjoyed just on its own.  What I have found is that I like green tea, black tea, and white tea.  Pretty much, I like them all for the most part.  Black tea is so naturally sweet on its own that I usually enjoy it as a cold beverage with a lot of ice.  If I'm going to brew black tea for warm tea I'll whip up a blend of black tea, blood orange, and hibiscus for my fancy tea blends.
Interesting facts about pre-made fancy tea blends
So you have your favorite fancy tea blends from the shop and they smell heavenly, right?  Please know that these tea blends (for the most part) have an additional layer of artificial flavor using either alcohol based flavoring or artificial flavoring.  This is something that I have found not to be listed in the ingredients or the packaging.  The alcohol based infused tea is flavored with a mist, then let to sit and dry. The alcohol evaporates and you are left with infused tea.
If you wish to add additional flavoring with this method to your fancy tea blends, simply place your favorite alcohol extract into an atomizer or small spray bottle, spread your tea blend on a baking sheet and mist.  Let the tea sit out to dry, mixing occasionally until it can safely be stored in a tea tin. Meaning you do not want any moisture in your tea prior to storage.
One other great way to add additional natural flavor to your tea blends is with fresh herbs and other fruits and vegetables.  One thing that I have been known to do is placing my citrus blend tea in my french press and just before brewing adding in fresh basil and additional orange zest.  You won't want to add these flavors for storage in your tea tin, however, adding them at brewing time will make your fancy tea blends even more flavorful.
Another nice addition if you are a fan of mint teas is to just add fresh mint prior to brewing! Lemongrass also works well with citrus flavors.  The point is, blending your own tea is something you can affordably do with all natural ingredients and to fit your own taste.  I don't know about you but I've purchased tea blends that sounded and smelled amazing and when I got them home I could barely stand to drink them.  So, use your imagination and play with the flavors you love!
Did you know?
Some of the most popular and expensive tea blends do not actually contain any tea at all?  By checking your package ingredients you can be sure if you are receiving the health benefits, flavors, etc. from your tea that you desire or if you are drinking primarily herbs or just dried fruit.  Some "teas" labeled as Herbal Tea tend to not contain actual tea leaves at all.  These blends are caffeine free, however, do not contain any leaves from the Camelia Sinensis.  You can also achieve a caffeine free tea experience and consume the actual tea leaves.
I have also purchase fruit "teas" that did not contain any tea leaves as well.  If you decide that purchasing your tea is more convenient for you and you preferred method, I encourage you to ask your tea purveyor the questions that are important to you and your health.  Some herbal teas that are sold as medicinal may contain herbs that do not agree with you.  So, be careful, be cautious, and stay educated.
One other thing to think about when buying premade tea blends is that some may contain GMO's. Also, consider the sachet and what it is made out of.  If you are one who is concerned with certain dietary restrictions, these are things you may want to think about.  Blending your own fancy tea blends, herbal teas, or plain tea is probably your best option.
Let's make some tea!
Today I am going to share with you, my fantastically citrus inspired fancy tea blend that I absolutely adore.
Start with dehydrating the citrus.  I use a food dehydrator to do this however you can use an oven at a low temperature to dry your fruit.  Check out this great article on how to do this and you can read all about it on Livestrong.  If you're in the market for your own food dehydrator, this is the one I use: NESCO Snackmaster Pro
Slice your fruit thinly and place in a single layer in your dehydrator.  Set the dehydrator to the recommended setting for time and temperature.  Let the magic happen. Really, it's that easy.
Once your fruit is dehydrated, let it cool completely at room temperature and store in glass containers.  I like to use mason jars and set them in the door portion of our second fridge.  They keep very well and have a variety of uses.
Tea is a lot like coffee and olive oil in the respect that it likes dark places.  Once you make your tea blend you'll want to store it in an airtight, no see thru container.  They make tea tins specifically for this reason and they are a perfect item to invest in. These tins, that you can find here, are affordable and include chalkboard labels…I mean convenient, right?
I love to purchase my loose tea along with other spices from Mountain Rose Herbs.  They have amazing products…sustainable, fair trade, certified organic and kosher certified.  I'm not affiliated with them I just absolutely love them and highly recommend their products.  You can find them here at Mountain Rose Herbs.
My favorite summer citrus tea blend
You guys. This blend is amazing.  The aroma that comes from the tea, as well as the dried fruit, makes you feel as though you are sitting on a balcony with the cool ocean breeze wafting over your face. I can hear the crashing waves as I sip this tea …yes, it is that good.
Okay, start with your loose leaf tea. In this case, I used a Yerba mate green tea, which I purchased for $13.00 a pound.  Then, added in a handful of dried citrus…grapefruit, orange, lemon, and lime.  To make it a little more interesting, I also put in a quarter cup of dried hibiscus (which I purchased from my local grocer) and finely diced dried apple, about a quarter cup. Adding in two tablespoons of dried cranberries as well for a little "bite" of sourness to play off of the citrus.
Personally, I like to brew tea in my french press.  I do have a teapot as well however for me the french press is a perfect vessel to brew in.  If you don't have a french press you could use a standard teapot as well as you can brew your tea on the stovetop with a standard pot.
Quick note on brewing times & temperature
Green Tea: 1-3 minutes | 160° to 180° F
White Tea: 2-5 minutes | 160° to 190° F
Black Tea: 3-5 minutes | 200° to 212° F
Oolong Tea: 2-6 minutes | 185° to 205° F
Herbal Tea: 5-7 minutes |200° to 212° F
Brew your fancy tea blends
Place your tea blend into your french press so that it fills approximately 1-1/2″ of space.   You guys, the standard amount of tea to brew, meaning the leaf, is 2 grams per 8-ounce cup.  Given that tastes are different, strength preferences come into play as well as not everyone has a scale in their kitchen, 2 grams is approximately  1 tablespoon of loose tea leaves.  The other factor that comes into play is the size of your tea leaf.  When brewing loose leaf tea it's best to either have a scale to measure or learn what your taste buds prefer.  I vote for the second idea, but that's just me.
Once your kettle is done heating your water and turned off, pour the hot water into the french press.  Stir gently and cover with the lid and plunger.  Do not plunge the tea at this point.  You want to plunge your tea after it has completed brewing, the same with coffee when using a french press.
Let your tea steep for the recommended steeping time.  For green tea, this is 1 -3 minutes.  Slowly push the plunger to the bottom trapping the loose tea and citrus pieces.
Pour into your favorite cup, add a slice of dehydrated citrus, sit back, sip and relax.  Another nice thing about this tea is the brew smells just as heavenly as the blend.
I hope this helps you to take the leap and blend your own fancy tea blends!  Even if you start with packaged dried fruits and loose leaf tea, I think you will find the experience extremely satisfying.
Oh, and by the way…I've had a lot of people ask where I got this mug.  This one, in particular, was a gift, however, I found one here that is pretty close!
If you read this blog at all you know that I like to offer additional options when I can.  Check out these two tea-inspired treats for the summer. They look absolutely refreshing!
These sweet mint and green tea ice pops from City Supper Club are definitely going on my summer freezer stock list.
Like making your own favorite staples from scratch?  Check out my Salsa Borracha
So, are you team tea yet?
Happy brewing friends!
xoxo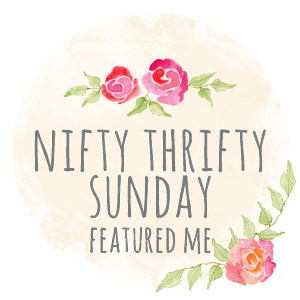 Print Recipe
How To Make Fancy Tea Blends Plus: My Favorite One
Ingredients
For one brew, one cup of tea
2

grams

loose leaf tea

1/3

cup

dried cranberries

1/4

cup

diced dried green apple

3-4

slices

dehydrated citrus - grapefruit

orange, lemon, lime, blood orange

8

oz

filtered water heated to 160-180 degrees

*Recipe can be multiplied to fit your tea can or you can store your tea in one tin and your dehydrated mix in another.
Instructions
Start by purchasing already dehydrated fruits of your choice or dehydrating your own fruit! Once the fruit is dehydrated, store in airtight containers. I prefer glass mason jars however any airtight container will do.

Purchase loosed leaf tea of your choosing. Green, black, white, oolong, etc.

Mix your ingredients together, store in tea tins, brew and enjoy!